Originally organized as a community outreach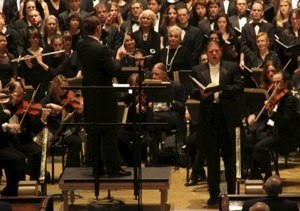 activity of Grace Church, The Choral Society has grown into an independent musical foundation of some 140 members who gather each week to sing sacred choral master-works in a fun and supportive atmosphere. Rehearsal and performance schedules are designed to accommodate the members' busy professional and family lives. Most performances are accompanied by an orchestra drawn from the ranks of New York's finest musicians.
For further information about interviews and to read more about The Choral Society, visit its website here.