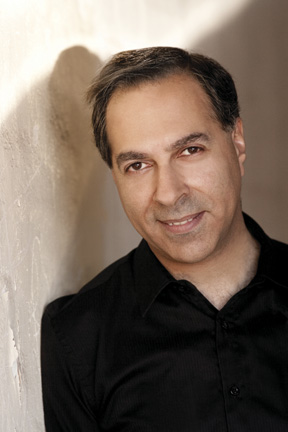 Join us as Grace Church welcomes organist
Jangoo Chapkhana as guest artist for Bach at Noon on Tuesday 24 January at 12:20 p.m.
PROGRAM
Toccata and Fugue in D minor ("Dorian"), BWV 538
Three Chorale Preludes:
Wo soll ich flihen hin, BWV 694
Wer nun den lieben Gott lasst walten, BWV 691
Valet will ich dir geben, BWV 735
Prelude and Fugue in C major, BWV 547
Jangoo Chapkhana is a conducting graduate from the prestigious Peter the Great Academy of Music (St Petersburg). Trained in the Russian technique, he is equally at ease directing the genres of music theatre and major symphonic works. He has been particularly lauded for his powerful and compelling interpretations of the sacred repertoire and his conducting style has achieved widespread acclaim for its precision and musicianship.
Jangoo Chapkhana has been the Director of Music at Trinity for ten years. He is the founder and Artistic Director of the chorale Lux et Veritas and the chamber orchestra Camerata 1685 and has introduced many rarely-performed twentieth-century works to Australian audiences for the first time.
An organist of international standing, his recital credits include solo performances at Washington National Cathedral, Catedral Metropolitana de Buenos Aires, Cape Town University, Oxford University (UK), Universiteit van Pretoria, Universiteit van Stellenbosch, All Saints Cathedral (Auckland), St Mary's Cathedral (San Francisco), St Thomas Fifth Avenue (New York), St Mary the Virgin (New York), Trinity Church (Boston) and Westminster Abbey.
Highly regarded as an accompanist, he has toured Japan with artists of the Australian Opera Studio. Also an accomplished jazz pianist, his new recording "The Sinatra Project" was launched last September to critical acclaim. This Spring, he launched his new album titled "Grand Bazaar" with Australian saxophone legend, Paul Millard.
His up-coming engagements include organ recitals in 2017 at Grace Church (New York City), Chiesa di Resurrezione di Gesù (Como, Italy) and the Johannes Stadt Kirche (Dusseldorf) where he will make his German debut as a soloist.
"Jangoo Chapkhana was a model artist, adapting to a range of vocal demands and interpretative subtleties with praiseworthy subtlety. In matters of style, Chapkhana was beyond reproach." (Neville Cohn, The West Australian)