Today was the travel day between Madrid and Barcelona.
We boarded our gigantic bus this morning in Madrid and were treated to beautiful countryside all the way into Barcelona.
Late in the afternoon we stopped in Zaragoza to visit a great Basilica Shrine to the Blessed Virgin Mary that traces it's history back to Roman times. St. James is recorded to have stopped here on his great missionary journey in AD 40. This site is part of the pilgrims trail to Santiago de Compostela. It is believed that the Blessed Virgin appeared to St. James at Zaragoza to increase his strength and wish him on towards Compostela.
The current Cathedral-Basilica is a great baroque building from the early 17th century, but there has been a shrine here since the 15th century.
We offered a beautiful setting of Ave Maria by Tomás Luis de Victoria, a great composer of 16th century Spain who died in Madrid.
Another beautiful day. The weather has been amazing.
[ezcol_1half]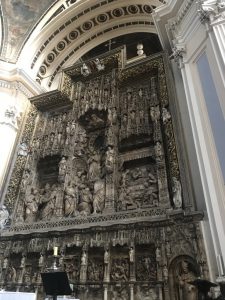 [/ezcol_1half] [ezcol_1half_end]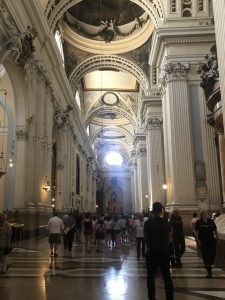 [/ezcol_1half_end]
[ezcol_1half]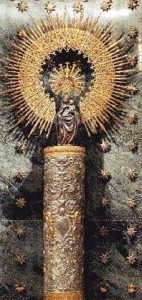 [/ezcol_1half] [ezcol_1half_end]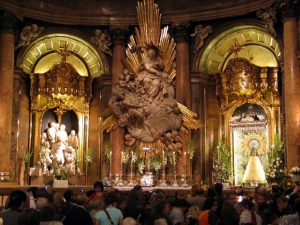 [/ezcol_1half_end]
[ezcol_1half]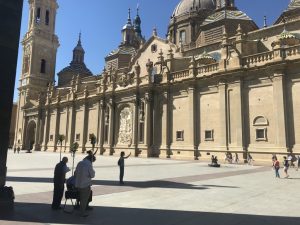 [/ezcol_1half] [ezcol_1half_end]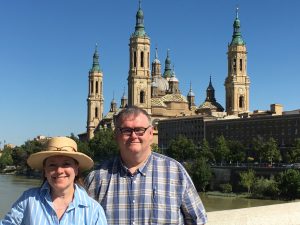 [/ezcol_1half_end]
[ezcol_1half]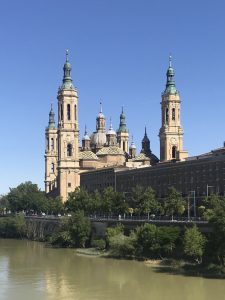 [/ezcol_1half] [ezcol_1half_end]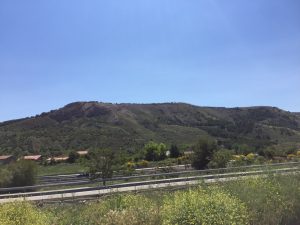 [/ezcol_1half_end]