This morning we had the luxury of a late start, then boarded our wonderful bus to visit Montserrat (Catalan pronunciation: [munsəˈrat]). "Montserrat" means "saw (serrated, like the common handsaw) mountain" in Catalan. It describes the dramatic rock formations which are visible from a great distance that are said to be the "fingers of God."
It is the site of the Benedictine abbey, Santa Maria de Montserrat, which is home to the Virgin of Montserrat. For over a thousand years pilgrims have visited this site where shepherds are said to have discovered the image of the Blessed Virgin in a cave while seeking shelter. The Shrine contains the Black Madonna said to have been carve by Saint Luke.
We were privileged to hear the Escolania boy choir sing the Virolai, a hymn to the Virgin and a setting of Salve Regina. When they finished their performance, we made our musical offering for the many pilgrims that filled the Basilica. A very special experience to share our gifts with the pilgrims who had come from around the world to visit this ancient site. "He who sings prays twice."
After a very robust lunch in the Abbey restaurant and a little shopping in the gift shop we came back to Barcelona for an orientation tour of the city that featured the "Mountain of the Jews" and the Harbor.
In the evening we gathered for a festive family meal at a local restaurant. The Good Cheers flowed in every direction.
A beautiful day!
THURSDAY 21 JUNE 2018 at 1:15 p.m.
Abbey of Montserrat
UBI CARITAS…….Maurice Duruflé (1902-1986)
LOVE'S ENDEAVOUR, LOVE'S EXPENSE…….Barry Rose (b.1934)
HAEC DIES…….William Byrd (c.1543-1623)
AVE MARIA…….Tomas Luis de Victoria (c.1548-1611)
[ezcol_1half]
[/ezcol_1half] [ezcol_1half_end]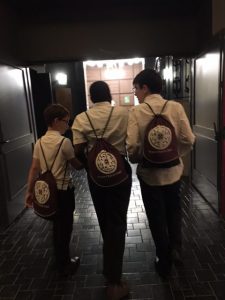 [/ezcol_1half_end]
[ezcol_1half]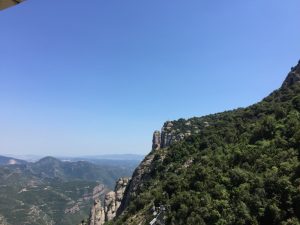 [/ezcol_1half] [ezcol_1half_end]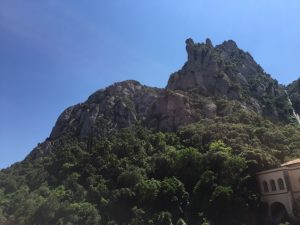 [/ezcol_1half_end]
[ezcol_1half]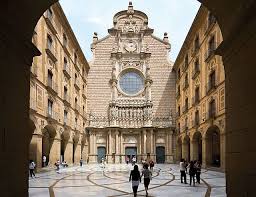 [/ezcol_1half] [ezcol_1half_end]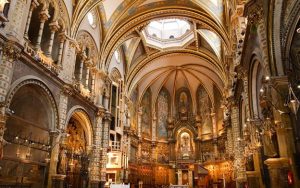 [/ezcol_1half_end]
[ezcol_1half]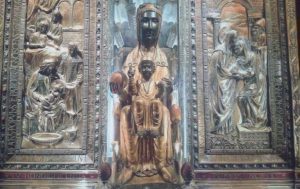 [/ezcol_1half] [ezcol_1half_end]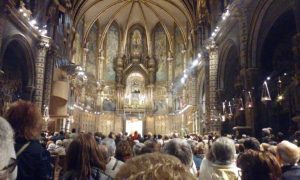 [/ezcol_1half_end]