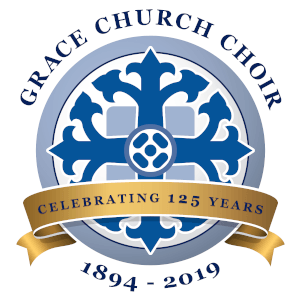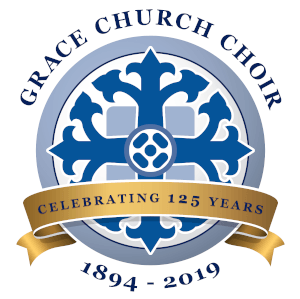 In 1894 Grace Church in New York which already had a long tradition of excellent and exciting church music founded a vested choir on the English Cathedral model of men and boys and with it a boarding school to educate those choristers.
This year we celebrate that foundation that has now served the parish and community continuously for 125 years and now includes a chorister training program with some 72 young people with volunteer and professional adult singers.
Friday evening 26 April at 7:00 p.m. The annual spring concert will be dedicated to celebrating the anniversary and include the current choirs and alumni of the tradition.
Bring your family, friends and colleagues. Free admission.
The Concert Program
ALLELUIA…….Randall Thompson (1899-1984)
PSALM 24. Domini est terra…….Anglican Chant (Barnby)
LIGHT'S GLITTERING MORN BEDECKS THE SKY…….Horatio Parker (1863-1919)
SERVANT SONG…….Barry Rose (b.1934)
HYMN 625, YE HOLY ANGELS BRIGHT…….DARWALL'S 148TH
CHICHESTER PSALMS……Leonard Bernstein (1918-1990)
HEAR MY WORDS, YE PEOPLE…….C. Hubert H. Parry (1848-1918)
THE LORD BLESS YOU AND KEEP YOU……. John Rutter (b.1945)
PSALM 150. Laudate Dominum…….Anglican Chant (Talbot)
If you can't make it, use this link to watch and listen live on line to the one time streaming of the concert.  Use this link to watch and listen to the concert.
Following the concert there will be a ticketed reception to continue the celebration and to raise funds for the restoration of the choir stalls and chancel furniture that after continuous service since 1902 need care for the next century of use.
Follow this link for more information about the reception and this project.  buy a ticket to the reception
Thank you for all your love and support. We hope you will be with us on this special occasion!
[ezcol_1half]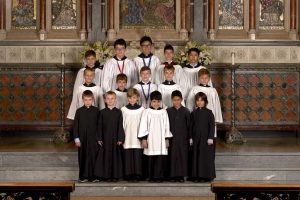 [/ezcol_1half] [ezcol_1half_end]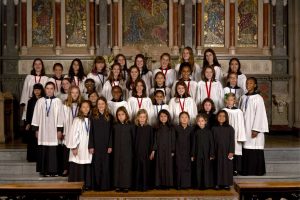 [/ezcol_1half_end]
[ezcol_1half]
[/ezcol_1half] [ezcol_1half_end]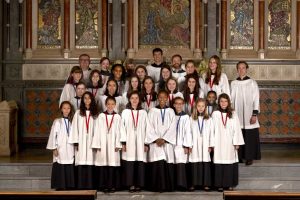 [/ezcol_1half_end]
[ezcol_1third]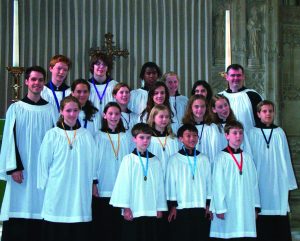 [/ezcol_1third] [ezcol_1third]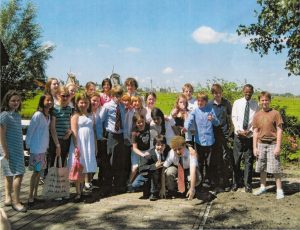 [/ezcol_1third] [ezcol_1third_end]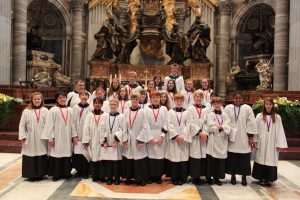 [/ezcol_1third_end]
[ezcol_1third]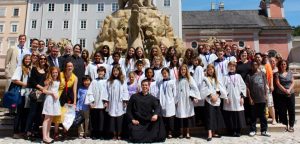 [/ezcol_1third] [ezcol_1third]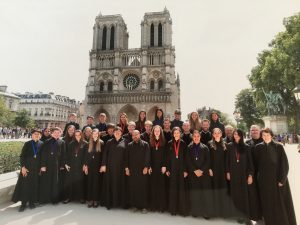 [/ezcol_1third] [ezcol_1third_end]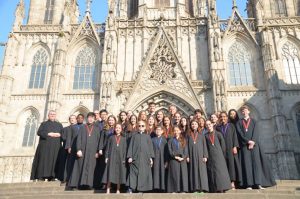 [/ezcol_1third_end]
[ezcol_1third]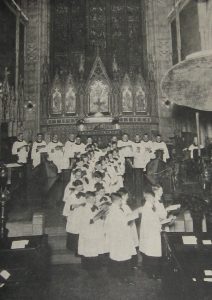 [/ezcol_1third] [ezcol_1third]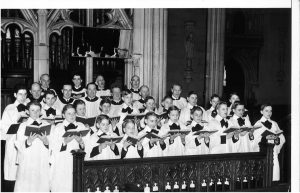 [/ezcol_1third] [ezcol_1third_end]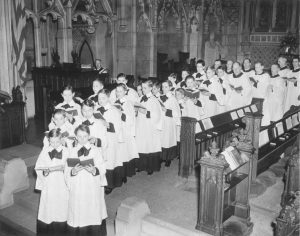 [/ezcol_1third_end]