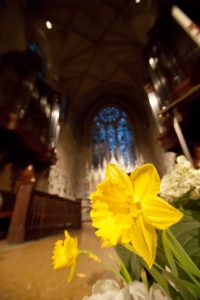 Bach at Noon has begun its 2019 Summer Season.
During the summer this weekday meditation featuring the keyboard works of Johann Sebastian Bach takes place on Wednesday between 12:20 and 12:50 p.m.
The Summer Season runs from 29 May through 4 September and is offered in the Church.
featured organist is Jacob Reed, Organ Scholar at Grace Church in New York.
Please consider making a gift in the alms box to support this outreach or by using this link.
We also ask you to remember the hungry of our city by bringing non perishable goods and placing them in the baskets located as you enter the church in the Narthex.
Have a safe and wonderful summer!