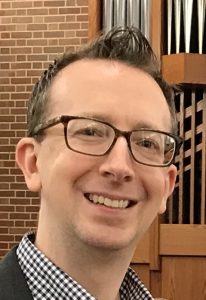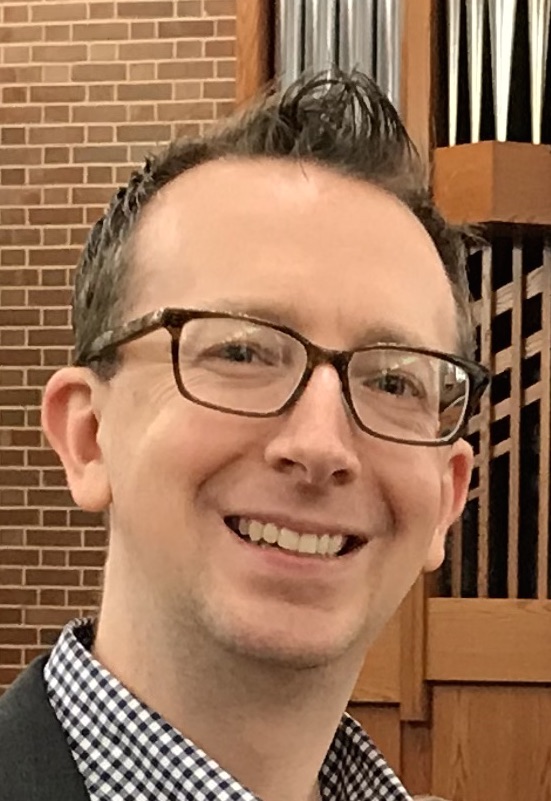 Join us as
Grace Church in New York
welcomes organist
Michael Shake
as guest artist for
Bach at Noon
Tuesday 1 October at 12:20 p.m.
FREE ADMISSION
If music be the food of love, play on!
Admission is free, but if you can,
bring a dry good donation to help feed the hungry of our City.
Please consider making a donation to help support keeping the doors open, the lights on and the music flowing at Grace Church. It takes a community to care for a community. We are very grateful for all your love, kind words, prayers and support. Give to support Bach at Noon
PROGRAM
Kyrie, Gott heiliger Geist, BWV 671
Dies sind die heiligen zehen Gebot, BWV 679
Wir glauben all an einen Gott, BWV 680
Duetto III, BWV 804
Fuga, BWV 552,2
Michael Shake
Welcome to our new neighbor and colleague!
Michael Shake was appointed the sixth director of music for the First Presbyterian Church in the City of New York in June 2019. Michael previously served the communities of King of Glory Lutheran Church and Highland Park Presbyterian Church in Dallas, Texas; and, Peachtree Road United Methodist Church, Atlanta, Georgia, hailed by USA TODAY as one of the "ten great places to be enthralled by heavenly music." He has performed throughout the South as a solo and collaborative artist, including the 2011 Piccolo Spoleto Festival, the 2013 National Conference of the American Choral Directors Association, the 2017 Southwest Regional Convention of the American Guild of Organists, the 2017 East Texas Pipe Organ Festival, and has been heard on American Public Media's Pipedreams.
A native of Florence, South Carolina, Michael holds degrees in organ and sacred music from Erskine College and Emory University. His teachers include Timothy Albrecht, Robert Glick, Gerre Hancock, Eric Nelson, and Sheila Paige. He has been a conductor at the Choral Institute at Oxford, a collaborative program of Westminster Choir College and St. Stephen's House, Oxford, and a conducting fellow of the Voices of Ascension Conductor Academy with Dennis Keene.
The recipient of the 2012 Outstanding Young Alumni Award from Erskine College, Michael is married to Laura Bowden and enjoys learning about aviation, cooking, and travel.