Due to the pandemic our normal rituals for thanking and welcoming new members of the Grace community have a new normal so to speak.
Proudly we say goodbye and thank you to Hannah Cen, our organ scholar for the past season who moves on to begin her doctoral studies in organ at Rice University in Houston. Well done and God bless you Hannah.
On 15 June we welcome Rebecca Ehren as our new organ scholar. Rebecca will enter the master's program at the Yale School of Sacred Music in September. With all the unknowns of the pandemic, her appointment begins with a summer season through Labor Day. As we continue to live through the pandemic and the rhythm of life can be confirmed, we will make announcements about going forward in the autumn.
Welcome Rebecca to the Grace Church Community.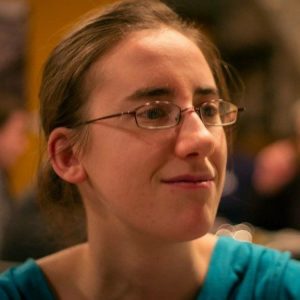 Rebecca Ehren is a Canadian pianist, organist, and soprano originally from Ottawa. She is an Associate of the Royal Conservatory of Music (Toronto) and has won numerous prizes from the Kiwanis Music Festival and the Ontario Registered Music Teachers' Association. Rebecca graduated with honors from Indiana University's Jacobs School of Music, where she received the Premier Young Artist Award and the Wennerstrom-Phillips Piano Scholarship. Along the way, she was a scholarship student at summer programs such as the Brevard Music Center and the International Keyboard Institute and Festival.
While at Indiana, Rebecca completed a second degree with majors in cognitive science and mathematics/economics and currently serves as Chair of the Board of Directors for C4: The Choral Composer Conductor Collective.
Rebecca discovered the organ shortly after moving to New York City while singing in the professional octet at Church of Our Saviour. Her fascination with the instrument led her to study with Dr. Raymond Nagem and she will begin a masters degree in organ performance at the Yale School of Music this fall.