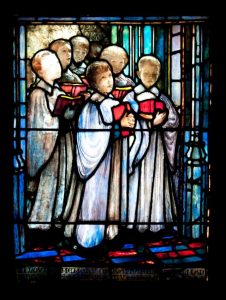 The 127th Season of the Choirs
Sunday morning 12 September at 11:00 a.m. the Combined Choirs will begin the 127th season of the Choirs.
We are all watching and adjusting lives and programs to keep everyone safe as we live through this pandemic time. Keep an eye on the website or call to find out up to date information.
At this time we hope to be close to a near normal season of musical offerings.
God bless you and yours, stay safe!
Current Music List
Special Choral Offerings 2021-2022