The Choirs of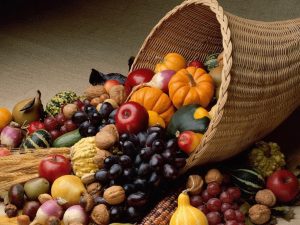 Grace Church in New York
Annual
Thanksgiving Pie Fundraiser
Dear Grace Church Choir Family and Friends,
Happy Fall. We hope you and your families are safe and healthy.
For 19 continuous years, it's that time when our thoughts would have turned to Thanksgiving and Thanksgiving pies and fundraising for the Choir.
We are happy to share good news that the boys and girls of the Grace Church Choir are still singing! Through no small efforts from Dr. Allen, the choir parents, and most importantly, the choristers themselves, choir rehearsals continue. After school vocal coaching has resumed and the choristers are singing (masked) in person during Sunday services! It looks different, but the sounds are as joyful as ever.
While we cannot run our Thanksgiving Pies and Chocolates fundraiser this year, we wanted to continue the spirit of supporting the choir with the Virtual Pie sale. The best gluten-nut-sugar free way to celebrate! All of the fundraising we do as a choir family is for the benefit of the Choir Special Projects Fund. This fund provides choristers with special opportunities and resources not covered by the operating budget of the church, including recordings, guest conductors, and international choir tours. We are so excited to be actively planning for a summer 2022 Tour to Germany and Poland!
If you would like to support the choir again this year, please follow the attached link
Choir Virtual Pie Sale.
We thank you for your support and wish you a happy and healthy holiday season.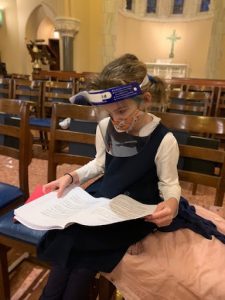 Warmly,
Karen Gorman and Sunshine Gola, Thanksgiving Pie Chairs
CHOIR TOURS
2004 – Bristol Cathedral, UK
2007 – Amsterdam and Utrecht, The Netherlands
2010 – Rome and Assisi, Italy
2012 – Prague, Vienna and Salzburg
2015 – Normandy and Paris
2018 – Madrid and Barcelona
2022 – Under preparation!
A Scrapbook of some of our musical adventures supported by the Choir Special Projects Fund
Grace Church in New York is a registered charitable 501c3 organization with tax ID #13-5562327.