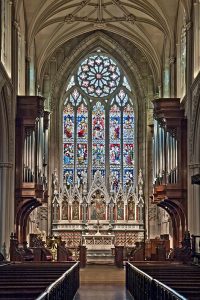 Making all things new!
Greetings and Blessed Advent Season wishes to you and yours.
As this season of light shines the way to Christmas
Something new is happening……..
Organ Meditations at Grace Church in New York are moving
to their own YouTube Channel!
It's live right now and available for you to stream archived
organ meditations from Saturday 27 November.
Soon we will be live streaming directly to the channel and
with many wishes of gratitude move from Facebook to YouTube completely.
Please think about subscribing the organ meditation channel,
if we can get to 1,000 subscriptions new possibilities can open up.
Be safe and well and let your light shine.
Give the gift of a smile and heal the world!
Peace be with you and yours.