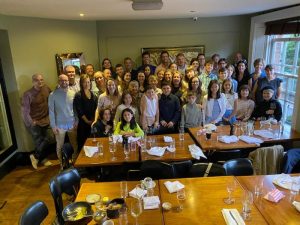 17 June 2022, Friday at 6:00 p.m., Dublin, Ireland
A magnificent band of singers, family and friends traveled over hill and dale, water and air to commence the 2022 Summer Choir Tour –
"Songs of Love and Light."
Our repertoire celebrates texts of hope, healing, reconciliation, prayers for peace and the joy of living in the light of
Jesus Christ our risen Saviour.
Six programs will be offered in as many days.
The repertoire will be drawn from our favorite Sunday musical offerings and a few extra gems.
Works by Barnby, Beethoven, Burleigh, Byrd, Duruflé, Mozart, Palestrina, Barry Rose, Rutter, Stainer, Stanford, Talbot, and Tallis among others will be offered.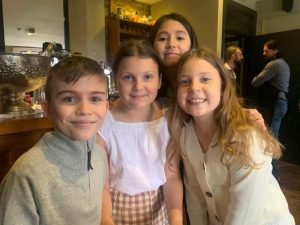 Some 19 trebles and 7 adults from The Choir of Men and Boys and Girls' Choir with High School Singers with some 26 family members and friends arrived safely and with great and bountiful cheer.
Prayers and candles in the window for the safe arrival of one more family caught in the delays of this week's air travel cancelations and stresses.
The fellowship will then be whole.
At "The Pig's Ear," a lively evening and delicious meal was enjoyed by all being beautifully organized by Sunshine Gola.
Tomorrow we sing our first offering, a mid day concert at Saint Patrick's Cathedral, 1:00 p.m.