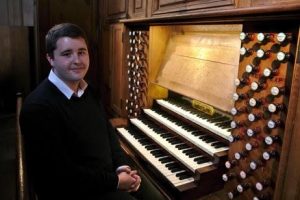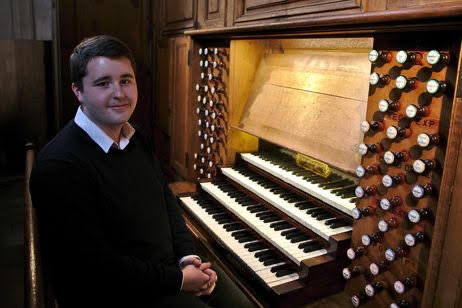 On Tuesday 21 February Grace Church welcomes Arthur Skoric from Strasbourg, France as our guest artist for Bach at Noon.
Mr. Skoric's program will include:
Prelude and Fugue in a minor, BWV 543
Schmucke dich, o liebe Seele, BWV 654
Passacaglia and Fugue in c minor, BWV 582
Arthur Skoric, Strasbourg
is titular organist of the choir organ of the Strasbourg Cathedral and organist of the Catholic Church of St. Pierre-Le Jeune in Strasbourg.
After studying organ with Frédéric Mayeur as part of his training at the CDFO, Arthur is now studying at the Strasbourg Conservatory with his professor Johann Vexo. At the same time, he studies musicology at the University of Strasbourg. Arthur Skoric holds a diploma as a liturgical organist.
As a liturgical organist, Arthur Skoric is often required to accompany professional choirs and soloists. He is also a repeater of the Notre-Dame de Strasbourg choir.
Arthur Skoric has had the opportunity to meet young children on several occasions to explain how the organs work and to popularize organ music. He is particularly interested in transcribed organ music and has transcribed numerous works by Liszt, Saint-Saëns and Tchaikovsky.
His joy in sharing the music and in particular the immense repertoire of the organ is reflected in the concerts he was able to give in France, Germany and Luxembourg.