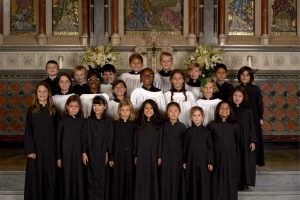 Choral Evensong by our
Junior Choristers
will take a spring break recess for the next two weeks.
There will be no Evensong on Tuesdays 19 and 26 March.
Choral Evensong by the Junior Choristers will return on 2 April at 6:00 p.m.
The service will take place in the Church.
Please join the choristers for this gentle and moving evening office.
Evening Service…..Sydney Watson in E-flat (1903–1991)
Psalm 23. Dominus regit me…….Anglican Chant (Goss)
Anthem, From Songs for Grace……Barry Rose (b.1934)
…….IV. God be in my head
…….V. God my Father, loving me
…….VI. God of mercy, God of grace