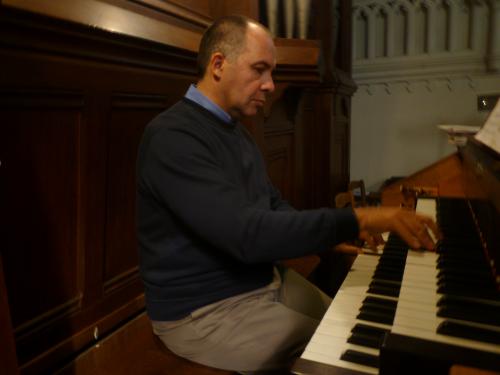 Join us as Grace Church welcomes organist
Pierre Zevort as guest artist for Bach at Noon on Tuesday 7 February at 12:20 p.m.
PROGRAM
Praeludium und Fuge in C Dur, BWV 547
"Nun komm der heiden heiland," BWV 659
"Erbarm' dich mein, oh Herre Gott," BWV 721
Praeludium und Fuge in C Moll, BWV 546
Pierre Zevort, born in Paris is married with two sons. He studied organ with André Isoir and Jean Galard and received the Honor Diploma at the Jean-Philippe Rameau Conservatory and Schola Cantorum in Paris.
Pierre Zevort teaches at the Music College in Dourdan and the Muisc Gymnasium at Arpajon.
Zevort has given organ concerts in Paris (Notre-Dame de Paris), Belgium, Brasil, Germany, Switzerland and in the United States (New York – Saint Patrick's Cathedral, Los Angeles and Washington DC).