Music at Grace Church in New York
Music at Grace Church in New York

If Music be the food of Love
If Music be the food of Love, Play on…
William Shakespeare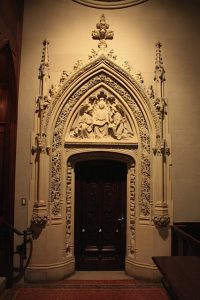 Shakespeare knew so well the food for the soul is music. He penned those inspired words that Henry Purcell would go on to set with a change of text by Colonel Henry Heveningham…
If Music be the food of Love, Sing on…..
More than ever there is such need in our city.
Won't you join us in caring for our neighbors?
We invite you to bring a dry food good with you to Bach at Noon, the Weekend Organ Meditations, Choral Evensong, any and all of our musical offerings so we might give aid to all with need in our city.
Your donations will go directly to neighborhood food pantries and shelters. Remember them and those they help during the holidays and remember them twice as often during the remainder of the year.
Baskets are in the entry areas of the Church, Chantry and Parish House for your donations.
Make it a weekly habit!