Music at Grace Church in New York
Music at Grace Church in New York

Staff
Patrick Allen, Organist and Master of Choristers
(212) 254-2004
Contact Patrick Allen
www.patrickjamesallen.com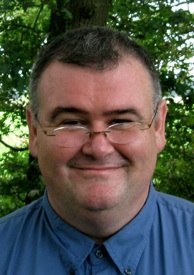 Patrick Allen, Conductor, Harpsichordist, and Organist is a native of Tallahassee, Florida. He has served as Organist and Master of Choristers at Grace Church in New York since March of 2000. In addition to his work training the choristers, conducting the Choir of Men and Boys, Girls' Choir, Parish Choir and Adult Choir, and supporting the liturgies of Grace Church, he founded and plays the "Bach at Noon" and "Weekend Organ Meditation" series at the Church. Combined, live organ music is offered to the community as meditation six days a week from September through May.
Allen's keyboard repertoire is diverse ranging from that at the formation of the medium during the Renaissance to music being created today. His approach is fresh and forward looking, a dynamic style that realizes the spirit of the composer's aesthetic for the listener to have a warm, vital experience, live and in the moment.
This trait has led him through a long career associated with institutions that place a high priority on the role of music as defining, formative and centering in the lives of their communities. Prior to his current appointment located at the cross roads of the world, Union Square in Manhattan, he has served churches and synagogues in Alabama, Delaware, Florida, Georgia, New York and Texas. Previous appointments include Organist for the Chapel of the Good Shepherd at The General Theological Seminary, Director of Music and Fine Arts at Independent Presbyterian Church, Birmingham, The Cathedral Church of Saint John and Congregation Beth Emeth in Wilmington, Delaware, and as Associate Organist under Gerre Hancock, Saint Thomas Church Fifth Avenue. For two decades he was on the faculty of the legendary Baroque Performance Institute at Oberlin College Conservatory of Music.
Allen has received degrees from the University of North Texas and The Florida State University. He was awarded the degree Doctor of Musical Arts and The Performer's Certificate in Organ from the Eastman School of Music where he studied with Russell Saunders. In Amsterdam, Allen worked with Gustav Leonhardt, Max van Egmond, and Veronika Hampe. In 1988 he was a finalist in the American Guild of Organists National Open Young Artists Competition. He has been heard as soloist on the organ and harpsichord and in many chamber music programs throughout the United States and Europe. With the Choir of Men and Boys and Girls' Choir of Grace Church he has toured Austria, the Czech Republic, France, Ireland, Italy, the Netherlands, Spain and the United Kingdom. Allen has recorded with The Saint Thomas Choir on the Koch and Priory labels.
"A Still, Small Voice of Calm: Pastoral Work within the Children's Choir," Patrick Allen, The Journal of the Association of Anglican Musicians, Vol. 11/4, April 2002.
Read it here!
---