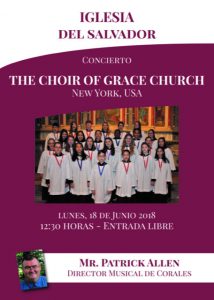 Today we boarded out bus and drove out to the ancient City of Toledo. A City with three religions – Muslim, Jewish and Christian. The tour guides gave us wonderful and colorful descriptions of the city, the culture and it's more than 3,000 year history.
At mid day the choir sang in an ancient church that was once a mosque, the Iglesia de San Salvador. It was completed in 1159 and is a true gem. We were inspired to sing there and the Dean, Don Gerardo was so welcoming and kind. Mid day grew very hot.
When then went up and down a lot and walked across the Jewish Quarter of the City to lunch in a wonderful outside garden. A good time was shared by all.
More touring came and we saw the moving painting "The Burial of the Count of Orgaz" by El Greco and learned the history of the commission and the beauty that it still lives above the tomb of the Count as you enter the church.
After some touring and learning more about the city we arrived at the Cathedral. The Cathedral was consecrated in 587 and construction on the current fabric began in 1227. We sang during the evening Mass in a beautiful Baroque Chapel dedicated to the Blessed Virgin just off the famous Baroque Sacristy and followed it was a short musical offering. Our host, Dom Tomaz, Canónigo de la Catedral who celebrated the Mass, invited us to see and take our photo in front of the most beautiful El Greco, The Disrobing of Christ. Dom Tomaz offered inspiring words to those assembled about beauty and love. He touched our hearts with his words, smile, tears and kindness. We will not forget him.
Another very special and inspiring day. We came back to Madrid in the evening and the Choir feasted on paella.
MONDAY 18 JUNE 2018 at 12 :30
The Church of El Salvador, Toledo, A Full Concert Program
PSALM 24. Domini est terra…….Anglican Chant (Barnby)
REJOICE IN THE LORD……Anonymous (16th Century)
UBI CARITAS…….Maurice Duruflé (1902-1986)
IF YE LOVE ME…….Thomas Tallis (c.1505-1585)
THE HEAVENS ARE TELLING, OPUS 48/4…….Ludwig van Beethoven (1770-1827)
JUSTORUM ANIMÆ…….C. Villiers Stanford (1852-1924)
AVE VERUM…….Wolfgang Amadeus Mozart (1756-1791)
GOD SO LOVED THE WORLD…….John Stainer (1840-1901)
HAEC DIES…….William Byrd (c.1543-1623)
LOVE'S ENDEAVOUR, LOVE'S EXPENSE…….Barry Rose (b.1934)
STEAL AWAY…….African-American Spiritual, Harmonized and Arranged by H.T. Burleigh (1866-1949)
SICUT CERVUS…….Giovanni Pierluigi da Palestrina (c.1525-1594)
THE VIRGIN MARY HAD A BABY BOY…….arr. Robert De Cormier (1922-2017), West Indian Spiritual
PSALM 150. Laudate Dominum…….Anglican Chant (Talbot)
MONDAY 18 JUNE 2018 at 18 :30
Cathedral Toledo, Mass, followed by a musical offering.
During Mass
ENTRADA, UBI CARITAS…….Maurice Duruflé (1902-1986)
OFERTORIO, HAEC DIES…….William Byrd (c.1543-1623)
COMUNIÓN, EGO SUM PANIS VIVUS…….Giovanni Pierluigi da Palestrina (c.1525-1594)
……….SUPER FLUMINA
FINAL, JUSTORUM ANIMÆ…….C. Villiers Stanford (1852-1924)
Following the Mass, a short musical offering
REJOICE IN THE LORD…….Anonymous (16th Century)
IF YE LOVE ME…….Thomas Tallis (c.1505-1585)
BEATI QUORUM VIA…….C. Villiers Stanford (1852-1924)
[ezcol_1half]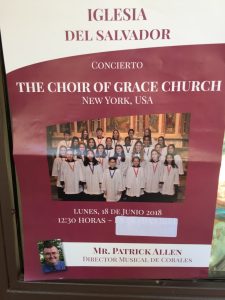 [/ezcol_1half] [ezcol_1half_end]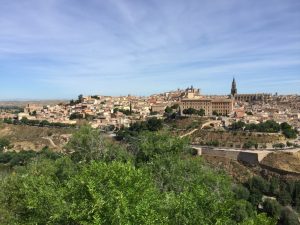 [/ezcol_1half_end]
[ezcol_1half]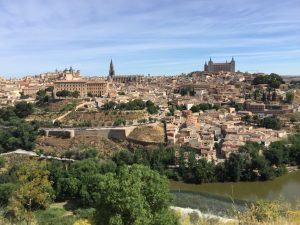 [/ezcol_1half] [ezcol_1half_end]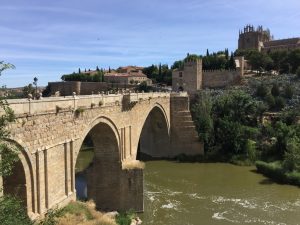 [/ezcol_1half_end]
[ezcol_1half]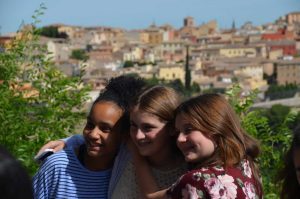 [/ezcol_1half] [ezcol_1half_end]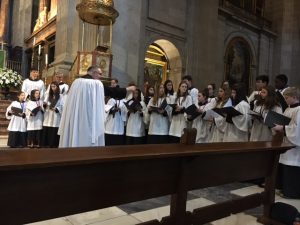 [/ezcol_1half_end]
[ezcol_1half]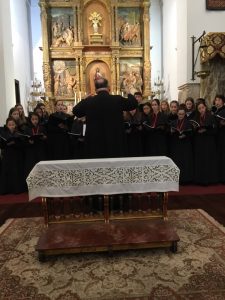 [/ezcol_1half] [ezcol_1half_end]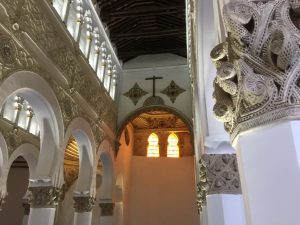 [/ezcol_1half_end]
[ezcol_1half]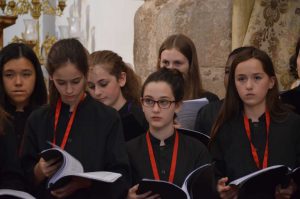 [/ezcol_1half] [ezcol_1half_end]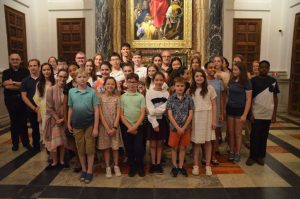 [/ezcol_1half_end]
[ezcol_1half]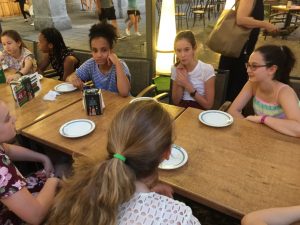 [/ezcol_1half] [ezcol_1half_end]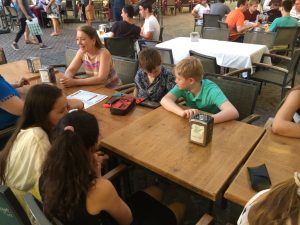 [/ezcol_1half_end]
[ezcol_1half]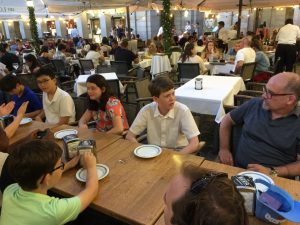 [/ezcol_1half] [ezcol_1half_end]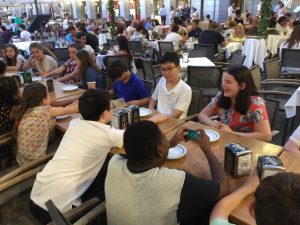 [/ezcol_1half_end]
[ezcol_1half]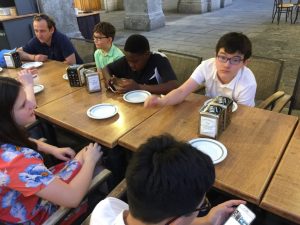 [/ezcol_1half] [ezcol_1half_end]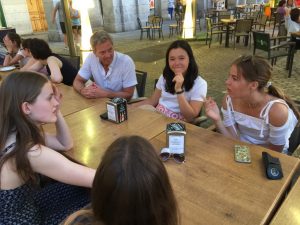 [/ezcol_1half_end]