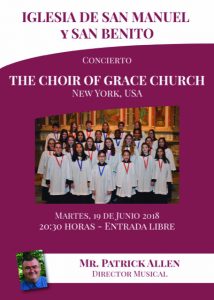 This morning we had a wonderful tour of the Royal Palace with colorful and informative information about the history of the Spanish people and the styles of building and decoration that created this amazing place.
After the Royal Palace we toured the Prado Museum and had very inspiring presentations about the lives and works of El Greco, Francisco José de Goya y Lucientes and Rubens just to name a few.
Following the tours we had free time to enjoy the amazing weather and to rest and prepare for tonight's concert.
Tonight we sang in the Basilica of San Emanuel e Benito. Father Pedro Alberto Sánchez was our host both here and on Sunday at El Escorial. He was so warm and friendly. The Church is magnificent with the acoustic of a rainbow. It was a magical evening. We all enjoyed playing and singing with the acoustic of the room. Our host was so friendly and inspiring. The Church was packed and the audience so kind. The Choir sang with some of the most beautiful, most sensitive and most dynamic sound and color I have ever been so proud to hear. It was a great evening. We learned a lot about ourselves, the music and the gift of sharing our gifts with others.
A beautiful day.
TUESDAY 19 JUNE 2018 at 20:30
The Basilica of San Manuel y San Benito, Madrid, A Full Concert Program
PSALM 24. Domini est terra……Anglican Chant (Barnby)
REJOICE IN THE LORD…….Anonymous (16th Century)
UBI CARITAS…….Maurice Duruflé (1902-1986)
LOVE'S ENDEAVOUR, LOVE'S EXPENSE…….Barry Rose (b.1934)
IF YE LOVE ME…….Thomas Tallis (c.1505-1585)
THE HEAVENS ARE TELLING, OPUS 48/4…….Ludwig van Beethoven (1770-1827)
JUSTORUM ANIMÆ…….C. Villiers Stanford (1852-1924)
AVE VERUM…….Wolfgang Amadeus Mozart (1756-1791)
GOD SO LOVED THE WORLD…….John Stainer (1840-1901)
HAEC DIES…….William Byrd (c.1543-1623)
STEAL AWAY…….African-American Spiritual, Harmonized and Arranged by H.T. Burleigh (1866-1949)
EGO SUM PANIS VIVUS…….Giovanni Pierluigi da Palestrina (c.1525-1594)
SICUT CERVUS
SUPER FLUMINA
THE VIRGIN MARY HAD A BABY BOY…….arr. Robert De Cormier (1922-2017), West Indian Spiritual
PSALM 150. Laudate Dominum…….Anglican Chant (Talbot)
[ezcol_1half]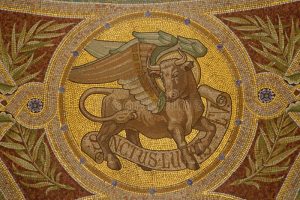 [/ezcol_1half] [ezcol_1half_end]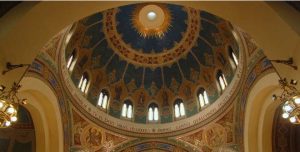 [/ezcol_1half_end]
[ezcol_1half]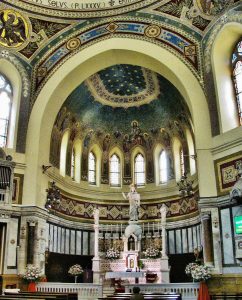 [/ezcol_1half] [ezcol_1half_end]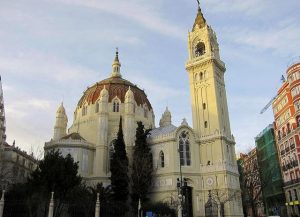 [/ezcol_1half_end]