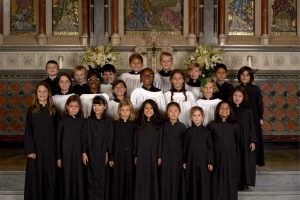 Choral Evensong by our
Junior Choristers will take place on
Tuesday 21 May at 6:00 p.m. in the Church.
Please join the choristers for this gentle and moving evening office.
This will be the final Evensong by the Junior Choristers
for the 2018 – 2019 Season.
Tuesday Evensongs will resume on the first Tuesday of October
1 October at 6:00 p.m.
when school is back in session.
Evening Service…..Sydney Watson in E-flat (1903–1991)
Psalm 118 : 14-17, 22-24. Confitemini Domino…….Anglican Chant (Thalben-Ball)
Anthem, Risen Lord…….Barry Rose (b.1934)