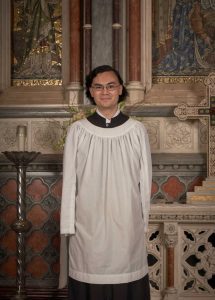 Well done Jacob!
Please join me in thanking Jacob Reed for his hard work and service to our community for these past two seasons.
Jacob started in the fall of 2017. During this time has been doing graduate work at the Yale Institute of Sacred Music. His final Sunday will be 1 September over Labor Day Weekend.
During his final month please make sure to seek him out and wish him well.
God bless you Jacob, all love and prayers for continued success in all your endeavors.