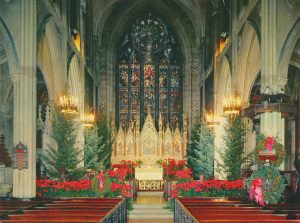 Bach at Noon will be on recess for the winter holiday from Thursday 19 December until 3 January.
These meditations devoted to the organ music of Johann Sebastian Bach will return on Tuesday 7 January at 12:20 p.m.
The Weekend Organ Meditations will be on recess from 21 December until 4 January when they return at 4:00 p.m. in the Church.
We wish you and yours a safe, blessed and holy Christmas Season.
Weekend Organ Meditation Information
Information on the Organ of Grace Church in New York, The Bicentennial Organ
[ezcol_1half]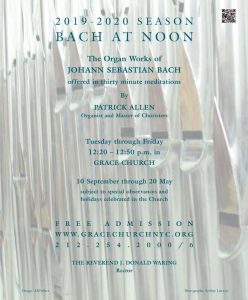 [/ezcol_1half] [ezcol_1half_end]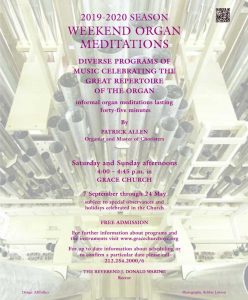 [/ezcol_1half_end]