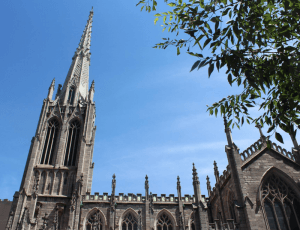 Out of care for all who enter the fabric of Grace Church
the use of the buildings and programs are being adjusted
to keep everyone during this pandemic
as safe and healthy as possible.
Following the strong recommendation of our Governor and Mayor
all services and activities at Grace Church
are postponed through 17 May.
Please keep checking as this situation is changing so quickly.
New information will be posted as it becomes available.
Sunday morning at 11:00, tune in to the live streaming of worship from Grace Church.
It is not open to the public, but you can participate safely
from home.
With the amount of wifi traffic these days there has been frustration with the feed of the live stream.
Here are two additional places to stream the service.
Alt. Link One, YouTube
Alt. Link Two, Vimeo
Be safe, be smart with your health and God bless you and yours.