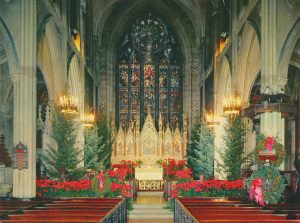 Amahl and the Night Visitors
This beautiful seasonal opera by Menotti will be offered as part of Choral Evensong on Sunday 4 January at 4:00 o'clock p.m. in the Church.
Menotti originally wrote this work sixty years ago this year as a Television piece.
Please join us for this special offering, a much loved part of our annual Christmas celebrations.